About CC Metals and Alloys
On November 28, 1949, a company then known as Pittsburgh Metallurgical, began business as a producer of large-volume commodity ferroalloys for the steel industry. In the early 1980's, when imports started undercutting domestic prices, the company decided that it was time to convert its product line to higher value added specialty ferrosilicons and magnesium ferrosilicon products. With this new direction and later a new name, CC Metals and Alloys began to establish itself as a quality supplier of specialty ferroalloys to the steel and foundry industries.
Located in Calvert City, Kentucky, CC Metals and Alloys is ISO 9001 certified and is a leading manufacturer of ferrosilicons. Below are some interesting facts about our internationally recognized manufacturing facility, which allows us to produce highly customized orders that meet our clients exact specifications:
The plant uses approximately 100 megawatts of electric power to operate three Submerged Arc Electric Furnaces, 24 hours a day, seven days a week. Our electricity is supplied by the Tennessee Valley Authority (TVA)
The furnaces produce various kinds of ferrosilicons, which combine to make more than 40 different products including 18 different ferrosilicons and more than 20 different Magnesium Ferrosilicon inoculants, high purity, 3%-9% Magnesium and proprietary alloys.
CC Metals and Alloys ships over 100,000 metric tons of finished product annually from our manufacturing facility in Calvert City, KY via barge, rail and truck.
Our alloys are used to produce a variety of products such as home furnishings (tubs, sinks and other bath fixtures), automobile parts, bridges, machinery, buildings, concrete, welding rods, tractor parts, lawn mowers, etc.

CC Metals and Alloys is committed to producing high quality specialty and commodity Ferrosilicon products that satisfy all of our customer's requirements and expectations. CC Metals and Alloys will sustain continual improvement activity within the organization, through emphasis on Safety, Quality, Cost, Customer Satisfaction, and the Environment, in order to meet this commitment to our customers.
Workforce Representation
The UAW has a proud and long history of negotiating contracts on behalf of its members that address the concerns and the realities of the economic environment. The UAW represents million members and retirees in the U.S. The UAW has represented the workers at CC Metals & Alloys since the plant was built in 1949 and continues to ensure over 100 good-paying jobs to Kentuckians and bolstering the region's manufacturing footprint. The workers here are recognized as UAW Local 523.
0
Metric tons of FeSi annually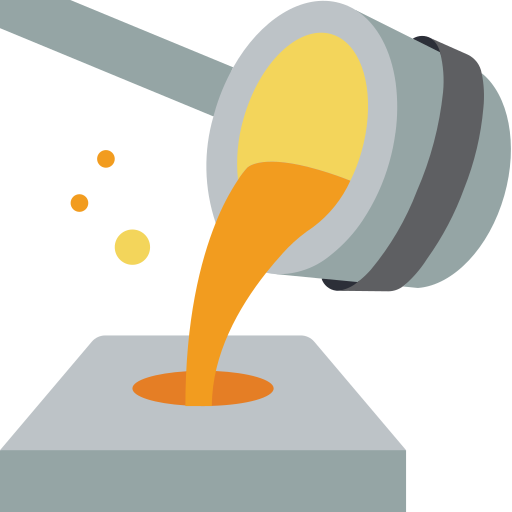 0
Days since
Last Recordable Accident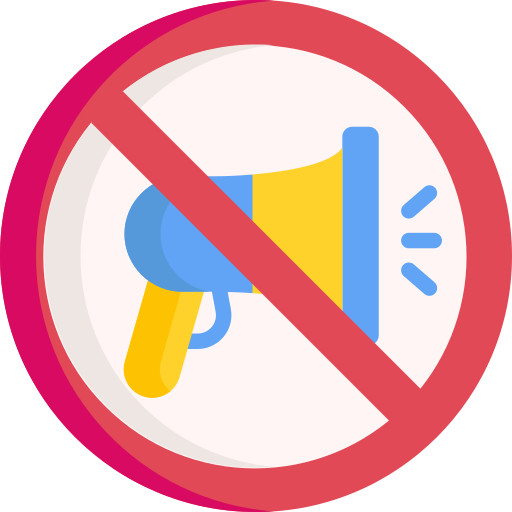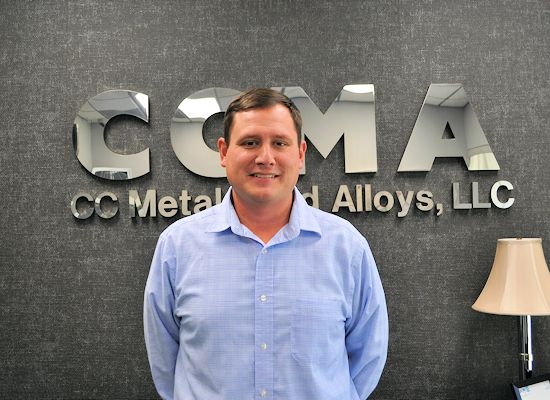 Chris Cobb began with CC Metals and Alloys, LLC. in 2005 after graduating from Murray State University with a Bachelor of Science degree. He began in the production department under our UAW Local 523 and quickly moved to a Furnace Supervisor. Since 2007, he has held management positions in Procurement, Raw Materials Handling and Finished Goods Handling. Chris brings his vast experience to lead our CC Metals team as the Plant Manager, a role he has held since 2021.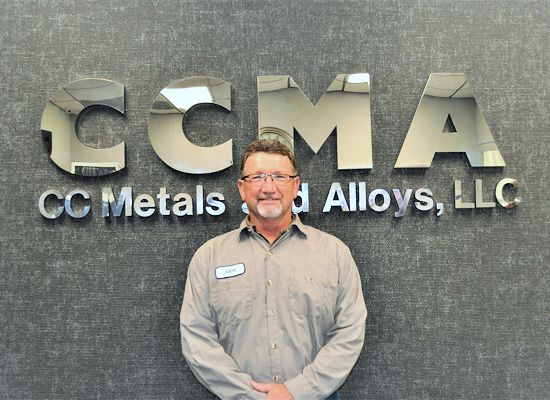 Jody Hardin
Shipping Department Manager
Jody Hardin worked under UAW Local 523 and began with CC Metals and Alloys, LLC. in 1997. He started in the furnace department, and after working in that area for several years he changed over to the shipping department. In 2012, Jody was promoted to Supervisor and has been the Shipping Department Manager since 2021.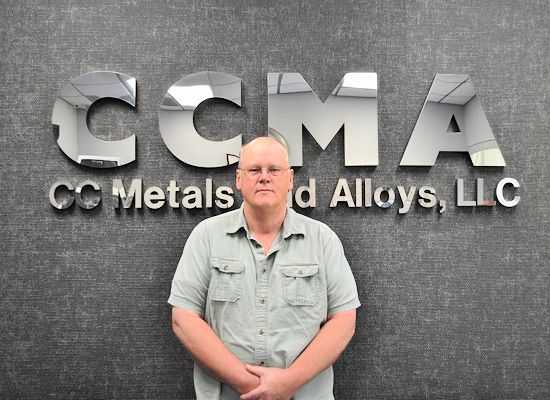 Bobby Henley
Maintenance & Engineering Manager
Bobby Henley is a United States ARMY veteran and began his career with us in 1988 as an Electrician. In 1990 he took a leave from the company but returned in 2000. In 2006, he took on the role of the Electrical Supervisor, and managed it until he was moved into the position of Maintenance & Engineering Manager in 2019. We appreciate Bobby and his 20+ years of hard work at CC Metals and Alloys, LLC!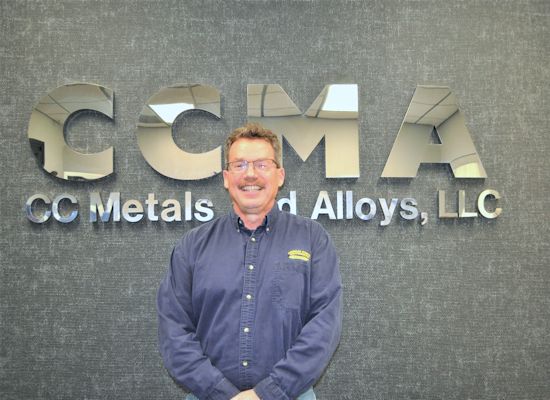 Joe is a Murray State University Alumnus with a double major in Chemistry/Fisheries Biology. He has great prior experience from the quality control role he held at Continental General Tire. In 1994, Joe was hired on with us as a night shift Lab Analyst. A few years later in 1998, Joe became Lab Manager and started Quality Manager duties in 2001.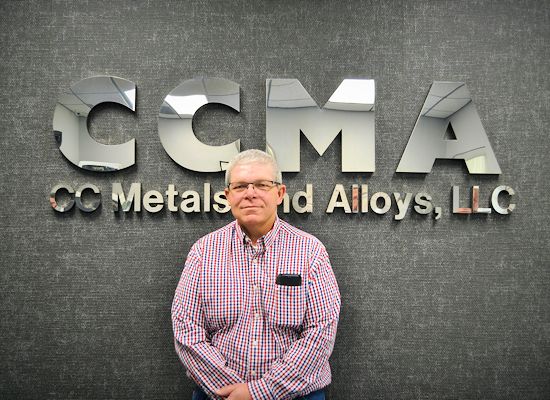 Mike Myers
Production Manager
Mike Myers is an established veteran that served 4 years in the NAVY and held the role of a Boiler Technician on the U.S.S. Pyro. He started with CC Metals and Alloys, LLC, in 1994 and became our Production Manager in 2010.
We appreciate Mike's dedicated service to our company and our country!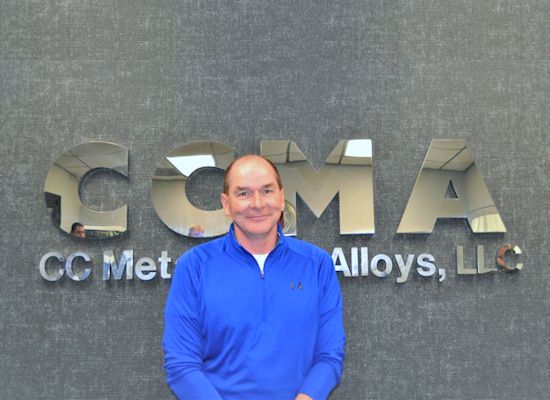 Nick Darnell
Plant Controller
Nick graduated from the University of Kentucky in 1985 with a Bachelor of Science degree. He began his career with us in 1989, in which he held the Plant Accountant position until 1990, then took the role of the Assistant Controller for 2 years. Nick is currently the Plant Controller and has held that title since 1992.